Creative Back to School Life Hacks for Preschool Parents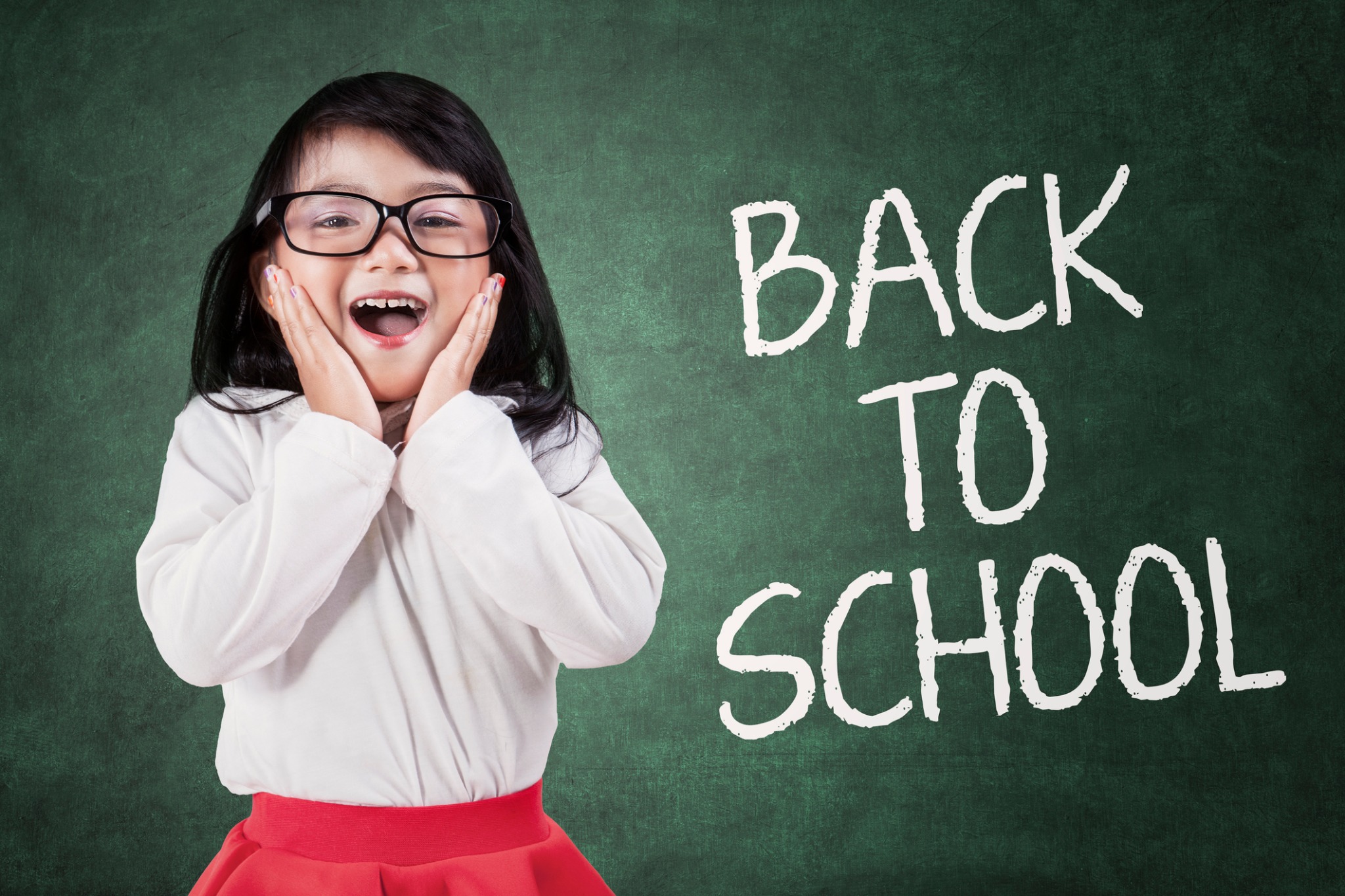 Getting ready for the back to school season can be a mix of emotions ranging from excitement, anticipation, and anxiety. This time of year can be especially overwhelming for both parents of preschoolers and their little ones. The good news is you can establish an easy-to-keep weekly routine that includes a few small, yet meaningful new responsibilities for your little learner. Which can help build your child's confidence and sense of self-reliance while also making weekdays less stressful for the entire family!
Here is a list of five creative life hacks to incorporate into your family's weekly routine to get your little ones ready for back to school.
1. This Sunday night ritual makes getting ready for school as easy as A-B-C
Every Sunday, have your child help pick out their outfits for the week and neatly place them in drawers clearly labeled Monday through Friday. This hack will help your child get dressed faster and eliminate the often daily struggle of choosing an outfit you both can agree on!
Pro tip: It's easy to get caught up in your weekend activities and forget about this Sunday ritual until after bedtime. Adding a recurring reminder to your phone for Sunday afternoons to make sure you stick to this important part of your weekly routine.
2. Start each day off on the right foot
Cut a sticker in two and place one half on the inside sole of each shoe. Your little one will quickly begin to associate the direction of each sticker with the correct foot. After they learn this neat trick, give them the responsibility of putting on their own shoes as part of their morning routine. This will help speed up the mornings, even if you still have to tie their shoes before heading out the door.
Pro tips: Be sure to put these stickers in every pair of shoes your child owns and have back up copies of the same stickers so you can replace them as needed! Another great tip is to place the shoes your child plans to wear the next day beside their Monday - Friday dresser the night before so they're easy to find during the morning rush.
3. A simple container can hold the key to a cleaner commute
A sturdy plastic container with a lid is the perfect place to toss any trash created during your commute to and from school. Show your child you're using the bin and encourage them to do the same as part of your daily drop-off routine. You'll thank yourself for adding this extra step to your morning routine when cleaning out your car means bringing emptying your makeshift trash bin once or twice a week rather than hunting under and between the seats for half-eaten snacks!
Pro tip: Grocery bags make perfect trashbags for these small backseat bins. Keep a stash of grocery bags in your car to help you remember to replace the bag each time it gets emptied.
4. Schedule time to unwind
It's not always easy to calm down after an exciting day of learning, playing and growing! Creating a designated spot that's designed for quiet activities and cuddling and making use of it during your evening routine can help. Whether you build an elaborate reading nook complete with matching cushions and shelving or pitch a (semi-permanent) makeshift tent with pillows and blankets is up to you - the most important thing is to design a space your child wants to spend time in and making use of it on a regular basis.
Pro tip: Make sure to keep your child's cozy corner stocked with few good books, and toys they enjoy playing quietly with. The last thing you need is for your little one to associate this special space with boredom!
5. Put your little learner's hard work on display
Throughout the year, your child will bring home more school projects than you could ever hope to display on your fridge. Why spend time hunting for another magnet and an inch of empty fridge space when you can display your little one's masterpieces in their very own art gallery? All you need is curtain wire, ribbon, rope, or twine, clips, and a wall or four suited to display your child's artwork! Seeing their artwork proudly displayed on the walls of your home will foster a sense of pride and accomplishment in your child, even if those walls are located in their bedroom.
Pro tip: Be prepared for the amount of "fridgeworthy" art your child will bring home this year. Rather than picking what should go on display as parents, set aside time each weekend to look at your child's latest project as a family, then let them choose the pieces they're most proud of to hang in your family art gallery. Feel free to select some of your favorites as well if your taste in art isn't the same as your child's!