The Learning Experience Presents: 12 Days of Crafts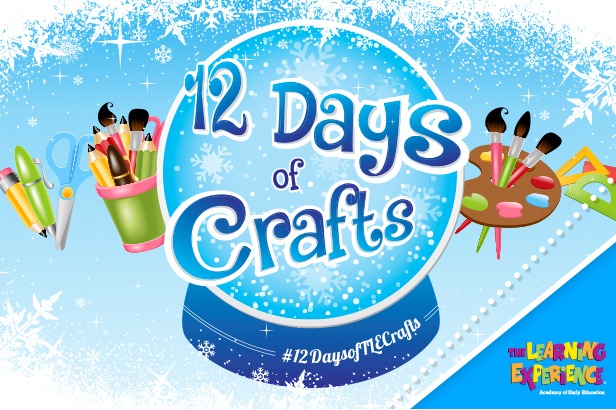 Objectives:

Provide fun and engaging crafts to The Learning Experience's parents and children as well as prospective families to do together over the holidays
Increase brand awareness for The Learning Experience and build an audience for their blog
Strategy:
When I started at The Learning Experience, they were not leveraging their social media platforms, internal blog or the vast audience they had with their family base. I began to direct and strategize with our team to evolve our print communications to digital by utilizing our blog and social channels. With the 12 Days of Crafts campaign, we were able to design crafts that were popular in the classroom for in-home participation over the holiday break. The crafts also utilized the company branded characters for additional exposure. 


Results:

Here is the blog and images of the final campaign.

The holidays are in full swing! Keeping your little ones entertained during this busy season can be a challenge, but not impossible. Our educators at The Learning Experience have always prided themselves in identifying the most fun and engaging activities to create with their students.
This year we are excited to be sharing a few of those activities with our friends to create at home. Get your children into the holiday spirit with our 12 Days of Crafts developed to keep both their imaginations and hands occupied. Tune in each day to see a new craft revealed!
Day 1: Reindeer Hands
The Learning Experience craft workshop is looking for some hard working elves to help our reindeers get ready for the holidays. 
Day 2: DIY Holiday Cards
Does your child want to share the holiday spirit with their family members and friends? Have them craft down to the holidays with these DIY holiday cards!
Day 3: The Learning Experience Holiday Sticker Sheet
Want to add some flair to your children's crafts? Introduce them to our friend Bubbles® and all of his friends with these holiday-themed stickers. 
Day 4: Bubbles Take Flight
In honor of Wright Brothers Day enjoy a craft that will make your child want to take flight! Your child's imagination will soar to new heights with this holiday themed paper airplane. 
Day 5: The Learning Experience Gingerbread House
There's nothing sweeter than this Gingerbread pop-up house coloring craft. Get out some crayons and let your children indulge their coloring sweet tooth.
Day 6: Bubbles' Snowflake Glasses
Can you feel that winter chill? Today's craft is the ultimate statement of cool! Snip and tape away to create Bubbles' Snowflake Glasses. 
Day 7: Bubbles' Winter Puzzle
Winter is one day away and Bubbles can't wait! Get your little one amped for the new season with this fun puzzle that they will be sure to love to pieces.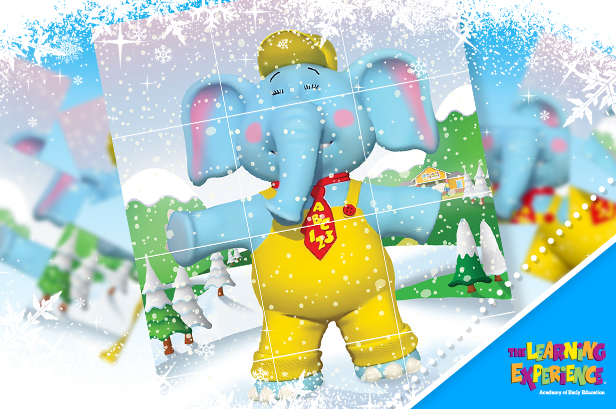 Day 8: Bubbles' Winter Wonderland
Bubbles' is walking in a winter wonderland in honor of the #FirstDayofWinter for today's craft. Join in the fun by creating this fun pop up card. 
Day 9: Bubbles' Snowglobe Picture Frame
Capture a moment in time with today's craft! You're little one will be in a flurry of excitement adding some holiday spirit into this Snowglobe Picture Frame. 
Day 10: Bubbles' & Friends Finger Puppets
Want to keep those little fingers busy? Let them perform a holiday puppet show with the help of Bubbles' & his friends.
Day 11: Bubbles' Winter Carnival Game
Want to keep your children entertained while you wrap the last of your gifts? Let them help Bubbles and his friends get to the winter carnival with this DIY board game. 
Day 12: New Year's Hat
Save all of that paper from the holidays and get ready for New Year's Eve with these DIY recyclable hats.